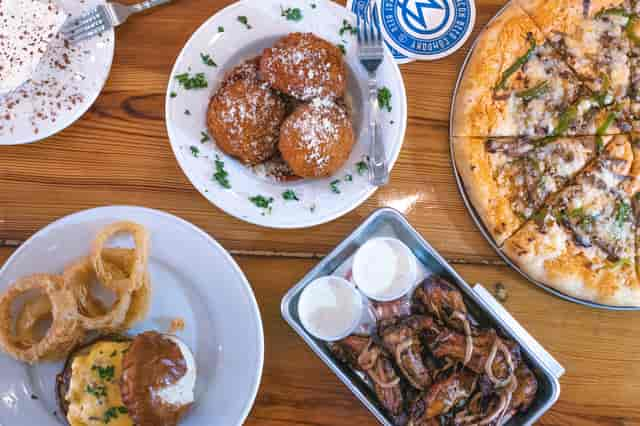 Private Dining in Macon Georgia
Host Your Private Event at Macon Beer Company Taproom & Kitchen
Request More information
Macon Beer Company has two beautiful locations in Macon, GA to host your special event. We have private areas and rooms that are perfect for your group gathering. Get your family and friends in one room to celebrate, and we'll make sure the drinks are flowing and tables are filled with your favorite dishes.

Contact us today and let us know we can help you plan your next private party in Macon, Georgia. Our party planners will help you pick the package and location for your event.
Let Macon Beer Company be your event space
Looking for a place to host a group party or event in Macon? We have the perfect venue for your group gathering! Bring in your friends and family and host a party at Macon Beer Company.

Our private rooms are great for any type of group celebration. Bring in your crew for a fun and relaxed birthday party, corporate event, rehearsal dinner, wedding reception, engagement party or anniversary celebration. Location in a rustic building with beautiful brick walls and a beer garden.
Macon Beer Company
458 2nd St,
Macon, GA 31201
(478) 200-1199

Hours:
Monday 11am-10pm
Tuesday 11am-10pm
Wednesday 11am-10pm
Thursday 11am-12am
Friday 11am-12am
Saturday 11am-12am
Sunday 11am-10pm